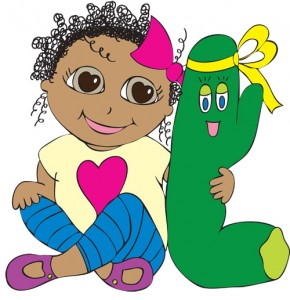 Hi!  We are Sophie and Sadie (pronounced Say-dee).  We have lots of fun together even though we are so different!
ps. You probably already figured out that Sadie is a cactus – Saguaro cactuses can grow to be 50 feet tall, but Sadie is still pretty young, small and not prickly at all!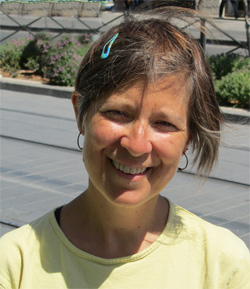 Hi!  I'm Rachel.  After visiting a little friend of mine who lives really far away, I was imagining different things she might be doing with a friend and all of the sudden these two characters – Sophie and Sadie – popped into my mind.  And then one day they suggested to me that coloring pages are really meant for kids to color and there might be friends out in the world that would like to have fun coloring then.  So I've set myself a challenge to have at least one drawing ready to share with the world every week – and I've done it for over 5 years now!  Help me keep the project going!  If I know there are kids waiting to color, it will keep me to my goal.  I want to share the fun with you and the kids that are special to you.  Once a week I will send you at least one new coloring page – either with the girls on an adventure (mostly adventures that your kids also have) or learning different things.  I'm looking forward to seeing how they develop and sharing the adventure with you.
Comments & Responses